So Sincere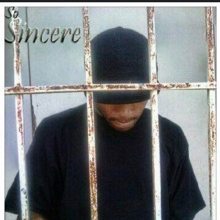 Dwayne Walker
'SO SINCERE'
Dwayne Walker aka 'So Sincere', a new Hip Hop sensation from Houston, Texas, by way of East St. Louis, Illinois with a style uniquely his own, highlighted by 'dope' free style phrases, in sync timing, natural rhythm, 'dirty south', funk, inspired flavor, raw, real, and 'trill' personality. 
'So Sincere' began to play around with rap music with his brother and a friend back in the late 90s around the time the film "Belly" was released. An avid fan of Hip Hop Icon, NAS, who's character in the movie was called "Sincere", Dwayne chose that name for the stage, later, adding "so" to it due to the fact that he was the quietest and most level-headed of the three, hence, he became "SO SINCERE".
A father of five, Dwayne wishes to become successful to provide a better life for his children by reaping financial rewards from a measure of obtained celebrity status. So Sincere is dedicated to MUSIC so it is only to be expected that he would look to make a living in the art of creating music. Music is his life and an innate part of all he is and does, so, each song is an especially prepared well seasoned treat for our ears and senses.  And dare the world doubt the dude? After all; he is 'SO SINCERE'.